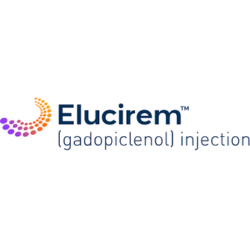 Medicine Name: Elucirem
API: Gadopiclenol
Dosage & Strength: 0.5 mmol/mL in single-dose vial
Manufactured by:  Liebel-Flarsheim Company LLC. 
Medical uses
Warning & Precautions
Documentation & Availability
Sourcing & Delivery
FAQ
Medical uses
Indication and Usage:
Eluciremtm 0.5 is recommended in patients aged two years and older for use with MRI (magnetic resonance imaging) to identify and visualize lesions with abnormal vascularity in:
The central nervous system,

The body (head and neck, thorax, abdomen, pelvis, and musculoskeletal system).
Dosage and Administration

The recommended dose of Elucirem for patients aged 2 years and older is 0.05 mmol/kg actual body weight administered intravenously at approximately 2 mL/sec.
Administration Instructions
One should use an aseptic technique for all handling and administration of Gadopiclenol.

Visually inspect Elucirem for particulate matter and discoloration before the administration. One should not use the solution if any particulate matter is present or the solution is discolored.

One should not mix with other medications because of the potential for chemical incompatibility.

Prime intravenous line before use.

One should administer Gadopiclenol as an intravenous bolus injection manually or by a compatible power injector. The recommended injection rate is approximately 2 mL/second.

One should flush the intravenous line with 0.9% Sodium Chloride Injection after the administration of Elucirem.

Professionals should contrast MRI can begin immediately following the injection of Elucirem.

Warning & Precautions
Documentation & Availability
Sourcing & Delivery
FAQ
If you have any questions or need any help, contact our Patient Support Team. We will get in touch with you within 24 hours from Monday to Friday between 9:00 and 10:00 CET.
All Trademarks and Brands that appear on the website belong to their respective owners and indianpharmanetwork does not lay any claim on them we only provide Information.